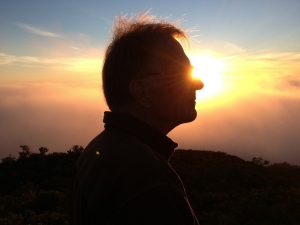 It is trendy in many businesses today for managers to give themselves non-traditional titles, such as; chief idea officer, creative guru or head of team building operations.
Here is a title idea for leaders interested in bringing out the best in others: Declare yourself the chief inspiration officer.
There is no more important function of a leader than to continually coach and motivate the rest of the team members. Those who do this consistently have a relentless commitment to helping others identify and develop their potential to the fullest. The best leaders invest themselves in others by inspiring those around them to do their best. Here are eight things you can do to create a culture where people feel inspired daily:
Be a role model. People watch those around them, more than we often realize. Are you living your values every day—especially in the little things? How do you respond in times of crisis? Are you "bringing it" every day, especially on those days when you really don't feel particularly inspirational;
Give them space. We know from contemporary research that people value autonomy, the freedom to innovate and to be creative. Let them know you are there to support and not micromanage them. Inspire their greatness by giving them room to roam;
Show that you believe in them. Listen, really listen, to your team members. Encourage them by acting on their good ideas. Empower them to implement the plan;
Challenge them. Sometimes people are afraid to take the next step in their careers. They need a gentle "nudge." Challenge their thinking. Assign them to leadership positions for projects or teams. Give them opportunities that force them to stretch their skills to new levels.
Celebrate their success. We are often so busy that sometimes we don't stop and recognize the accomplishments of others. People value recognition and they particularly appreciate it when they know their leaders are watching;
Embrace their failures. People need to know that it is okay to fail. Encourage them to learn from their mistakes and give them another opportunity to show that you have confidence in them.
Be vulnerable. You have your own share of mistakes cluttering the room. Own up to your screw-ups. Your credibility with the rest of the team will skyrocket; and
Surround yourself with other inspiring people. Being an inspirational leader is contagious. Building a team of people who are positively committed to the success of others leads to higher levels of engagement, productivity and profitability.
Leaders who inspire the rest of the team will find others attracted to them. People want to come to work each day and produce in an environment where they feel inspired and encouraged to do great things. If you build a culture of inspiration, you will find your team is able to attract and retain the finest talent. You will also have a team that believes that no challenge is too difficult for them to conquer.