About Ross Woodstock
Career Coaching and Leadership Development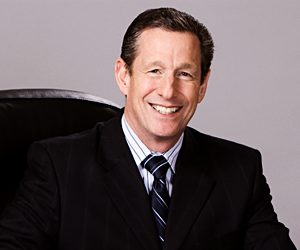 Ross Woodstock is a career coach/consultant with Kolt Communications in Okemos, Michigan.  Ross helps individuals and teams from middle management to the C-Suite achieve sustainable growth in their careers. He utilizes a variety of research and assessment tools to help clients build self-awareness and design strategies to achieve their goals. Ross is a certified coach, having received his credential from the International Coach Federation.
During his nearly four decades in management and consulting, Ross has become widely known as an innovative leader, creative problem solver and an inspiring communicator.  His energetic style and collaborative teaching techniques have helped numerous organizations and individual employees identify goals and successfully implement change-oriented strategies.
Prior to joining Kolt Communications in 2003, Ross had a distinguished career in radio and television, including ten years as president and general manager of WLNS-TV, which is the CBS affiliate in Lansing, Michigan.  The challenges of management and leadership in the media industry allowed Ross to develop his skills in strategic planning team building, conflict management, goal setting and mentoring.
Ross has a master's degree in Management and Administrative Services from the University of Texas at Dallas. He received a bachelor's degree in Management of Human Resources from Spring Arbor College.  In 1995, the Spring Arbor Alumni Association honored Ross with its Professional Excellence Award, citing him for "outstanding professional and community contributions and for achieving honor and distinction for Spring Arbor College."
Ross is a graduate of the prestigious executive coaching school at the University of Texas at Dallas, where he successfully completed a graduate level program in empirically-based coaching studies, including neuro linguistics, coaching research and assessments and integrating a coaching culture within organizations.  Ross is a member of the International Coaching Federation (ICF) and the ICF Michigan chapter.
Ross authors several columns and blogs on coaching and leadership development.